While we spend most of our time dreaming up ways to help people travel with their pets, we also like to stay on top of current social media trends.  Social media enables us as a company to connect with our clients and their pets.  We love tweeting important notices about pet moving, blogging about our Pet move of the Month (as well as about lobsters) and creating album after album on our Facebook of our happy four-legged clients.  All of these things make our jobs here that much more important -- and remind us of why it is we do what we do!
So we were thrilled to be asked to speak at the Austin Social Media Breakfast, a group that brings together social media experts and newbies alike to eat, meet, share, and learn.  Below are details on tomorrow's event.  It's currently sold out but if you can't make it, be sure to catch the live broadcast on UStream beginning at 8:15 AM CST (GMT -6:00).
Event program: Getting social with PetRelocation.com
Join Kevin O'Brien and Rachel Farris from PetRelocation.com for a look into their furry, four-legged online world of social media.  For tail-wagging evangelists, social platforms are quickly becoming the fastest-growing dog parks out there.  Kevin and Rachel will speak from two very different perspectives: 1) the CEO's overview of why social media is important to the company 2) how a social-media employee manages the day-to-day reality of keeping the online conversation going.
Kevin and Rachel will also discuss how C-level executives and managers can work together to take new-media ideas and turn them into results.
Check out PetRelocation.com's social-media content:
Blog | Facebook Page | Twitter: @PetRelocation |  YouTube | Online community
About the presenters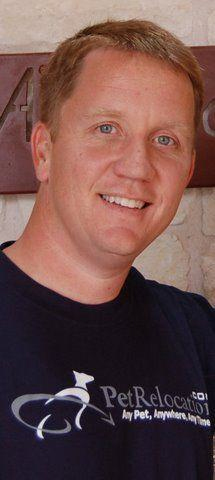 Kevin O'Brien (@_OB_) is the CEO and co-founder of PetRelocation.com.  Prior to starting PetRelocation.com with his wife Angie O'Brien, Kevin was an early employee of HotJobs.com, from its startup days in 1998 to going public and then being acquired by Yahoo! in 2001.  This move allowed Kevin to self-fund a doggie daycare and pet taxi service that became PetRelocation.com.  Although it began as a local business, PetRelocation.com has evolved into a worldwide door-to-door pet travel service, in no small part due to its large online presence.  Kevin, never one to shy away from new-media trends, has continued to push the pet-industry envelope by fostering the company's social culture online as a way of bringing together communities of pet lovers on microsites like MyPetMove.com and TwitPets.com.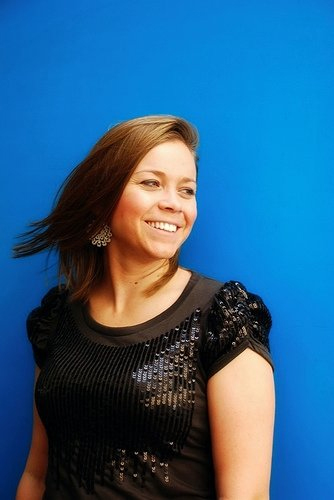 Rachel Farris (@MeanRachel) is the director of PR and new media for PetRelocation.com.  She was hired as the second employee at PetRelocation.com in 2006 and while working in sales and customer service, she offered to start the company blog.  As social media became more important to the PetRelocation.com brand, Rachel was promoted to a full-time online evangelist, authoring the PetRelocation blog and managing the company's Facebook and Twitter pages.  Since then, she has continued to collaborate with Kevin to grow PetRelocation.com's online presence through social media by securing partnerships and building relationships with other pet, travel, and relocation websites.
Agenda for Austin's SMB12
* 7:30-8:15am
Event begins. Food, drink, and mingling.
* 8:15-9:00am
Presentation from Kevin and Rachel and Q&A/discussion
* 9:00-9:30am
More mingling and wrap-up